Each quarter the backup service BackBlaze publishes data on the failure rate of its hundreds of thousands of hard drives, most recently on February 11th. Since the failure rate of different models can vary widely, these posts sometimes make a splash in the tech community. They're also notable as the only large public dataset on drive failures: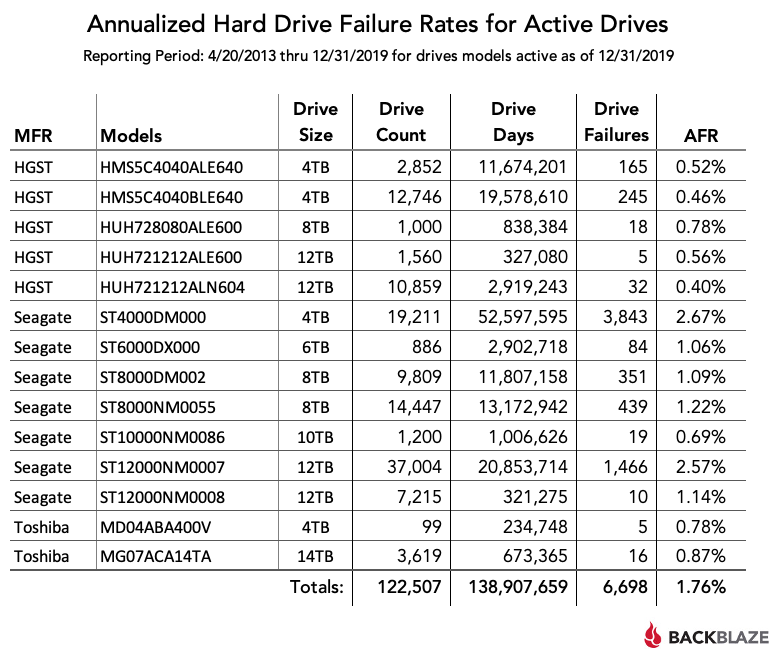 One of the things that strikes me about the presentation above is that BackBlaze uses simple averages to compute the "Annualized Failure Rate" (AFR), despite the fact that the actual count data vary by orders of magnitude, down to a single digit. This might lead us to question the accuracy for smaller samples; in fact, the authors are sensitive to this possibility and suppress data from drives with less than 5,000 days of operation in Q4 2019 (although they are detailed in the text of the article and available in their public datasets).
This looks like a perfect use case for a Bayesian approach: we want to combine a prior expectation of the failure rate (which might be close to the historical average across all drives) with observed failure events to produce a more accurate estimate for each model.
Continue Reading →