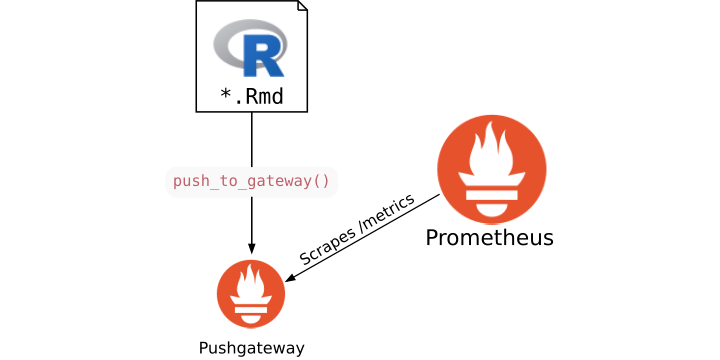 The openmetrics R package now supports pushing metrics to a Prometheus Pushgateway instance, which is useful for short-lived batch scripts or RMarkdown reports.
You might want to expose metrics from these scripts or reports to Prometheus in order to improve monitoring and alerting on failures, but many of these processes are not around long enough to run a webserver that Prometheus can pull from.
This is where the Pushgateway comes in. It allows you to push metrics to a centralised location where they can be aggregated and then scraped by Prometheus itself. But beware: there are a limited number of use cases for pushing metrics, and you should always prefer pull-based methods when possible.
Continue Reading →