2 December 2014 // tagged
As the venerable xkcd comic points out, unadjusted geographic data often ends up looking like a population map. Normally, this makes it kind of boring, since it doesn't tell you anything new.
Except, of course, when a visualizing the population is exactly what you had in mind. I discovered recently that the Australian government keeps track of every public toilet in the country, for example — and what better way is there to learn about Australian geography than through such an important public utility?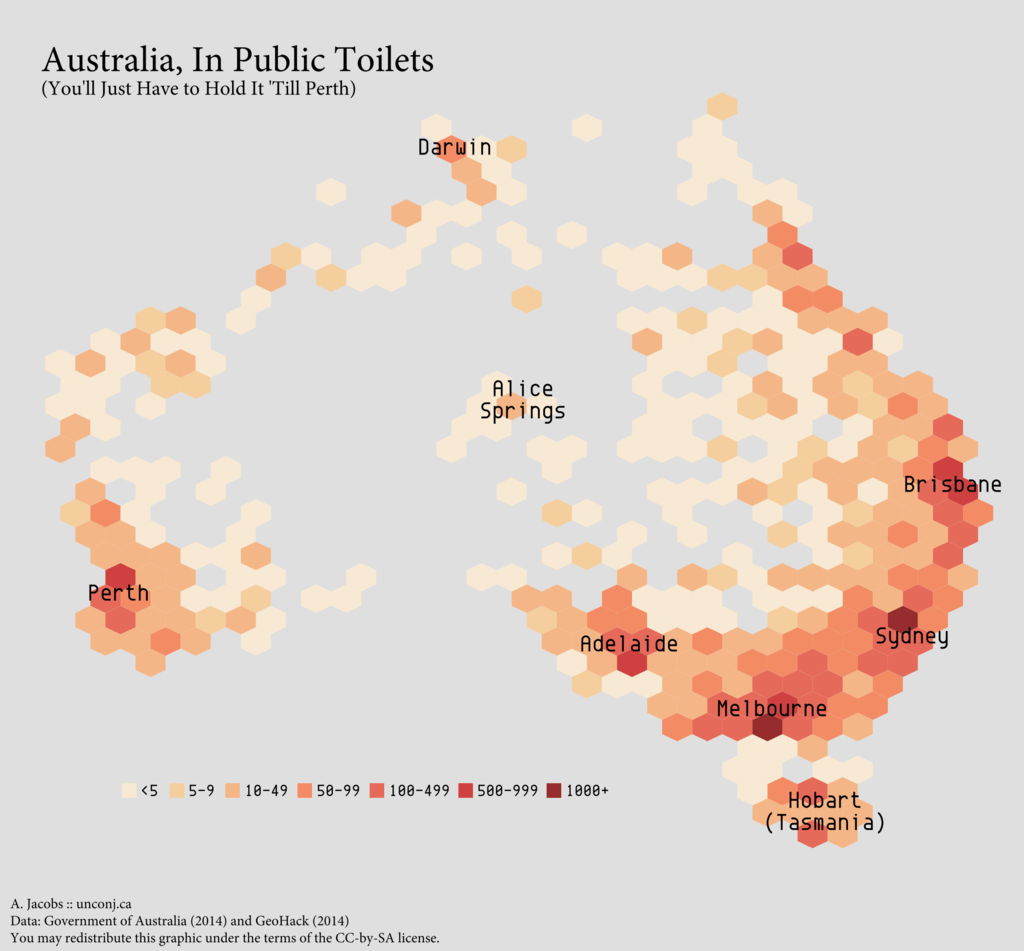 As usual, the remainder of this post is a technical discussion of how I created the graphic above. It was a neat opportunity to make use of hexbinning, and I'm quite fond of the end result. I haven't yet figured out a way to add a "shadow" made of hexagons to indicate the overall shape of Australia, though I would like to. The fully reproducible code can be found in my visualization repository on Github.
Continue Reading →